Vrikshakalpa Ayurveda is a world-renowned healthcare service provider.  We commenced our business in the year 2016. Vrikshakalpa Ayurveda is a promising beginning in the field of ayurvedic treatment. With the motto "A Promise for Care & Cure" Vrikshakalpa Ayurveda is committed to take  Ayurveda science to every door across the country. It aspires to enhance the quality life of the people by providing simple yet effecting medical care. Through a team of highly dedicated doctor's, we have created patient-friendly environment with healing as the prime objective. Ayurveda science has existed in our country since centuries and it can be easily adapted into a way of life and we are committed to make that happen.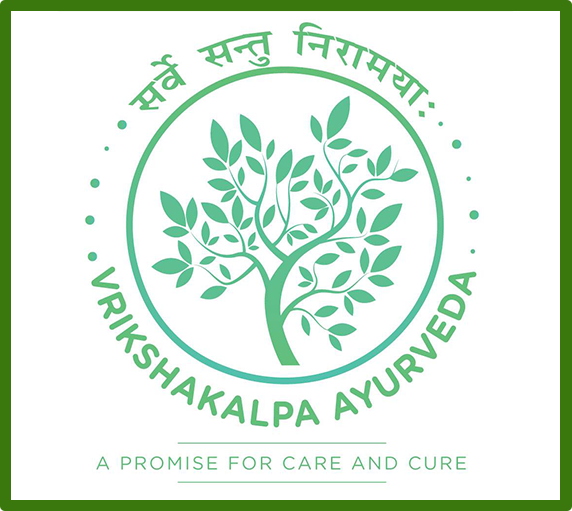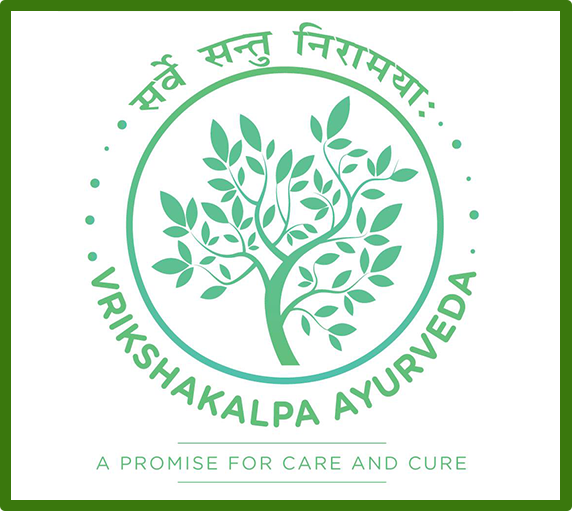 We are pioneers in providing customized natural treatments for various chronic ailments. Our unique treatment concepts are based on oldest (about 5000 years old) natural medical science (Ayurveda) known to mankind. We offer benchmarked world-class healthcare facilities as per international standards. We strongly believe that the healthcare providers should make use of this anciently known holistic healing system and lifestyle approaches, to improve the well being of the mankind.
Vrikshakalpa Ayurveda has a vast and active online programme through  which, we intend to take Ayurvedic treatment to the doorsteps of the patients. People living in remote areas usually rely on mediocre medical services because of unavailability of quality medical centers in their neighbourhood.  We intend to fix that problem by reaching to the patients instead of expecting them to come to us. Whether it is consulting doctors through our website or ordering medicine online, Vrikshakalpa Ayurveda is committed to help its patient in every possible way. We believe that medical treatment is not only about pills and expensive medical investigations (Pathological tests) and Vrikshakalpa Ayurveda envisions reducing your medical bills without compromising on the treatment. Our focus areas to achieve that are spreading awareness about home remedies, proper diet and yoga. a healthy lifestyle is the first step to lead a healthy life and we have a dedicated team to help you achieve that.
Every case is unique and needs special attention and care depending upon the patient, his medical history and the course of the disease. Diseases like Arthritis, Diabetes, Hypertension, Obesity, Hormonal Imbalance , PCOD, Thyroid, Kidney Failure, Skin Problems, Infertility have become extremely common these days. We, at Vrikshakalpa Ayurveda have special "Cure & Reversal" programme and treatment modalities to control and cure these diseases.
Our latest endeavour, Swarna Bindu Prashana is an extremely program focusing on children below the age of sixteen years. It enhances the immunity, improves higher mental functions and boosts the growth of child.

Arthritis
The first and foremost step of our treatment is to evaluate what type of arthritis it is? Next step to stop degeneration and providing strength.

PCOD/PCOS
The first and foremost step of our treatment is to evaluate the cause of PCOD followed by management of weight, irregular menstruation and dissolving cyst.

Back Pain
The first and foremost step of our treatment is to stop the pain and degeneration. Next step to correct shape of spine and improve the strength.

Spondylitis
The first and foremost step of our treatment is to exact location and cause of spondylitis. Further planning of treatment for degeneration or auto immunity with strengthening of spine.

Infertility
The first and foremost step of our treatment is to find exact cause of infertility in male and female. Next step to increase sperm count in males with quality and facilitates proper ovulation in females.

Kidney Diseases
The first and foremost step of our treatment is to repair the inflamed renal tissue to the desirable extent and maintain urine flow.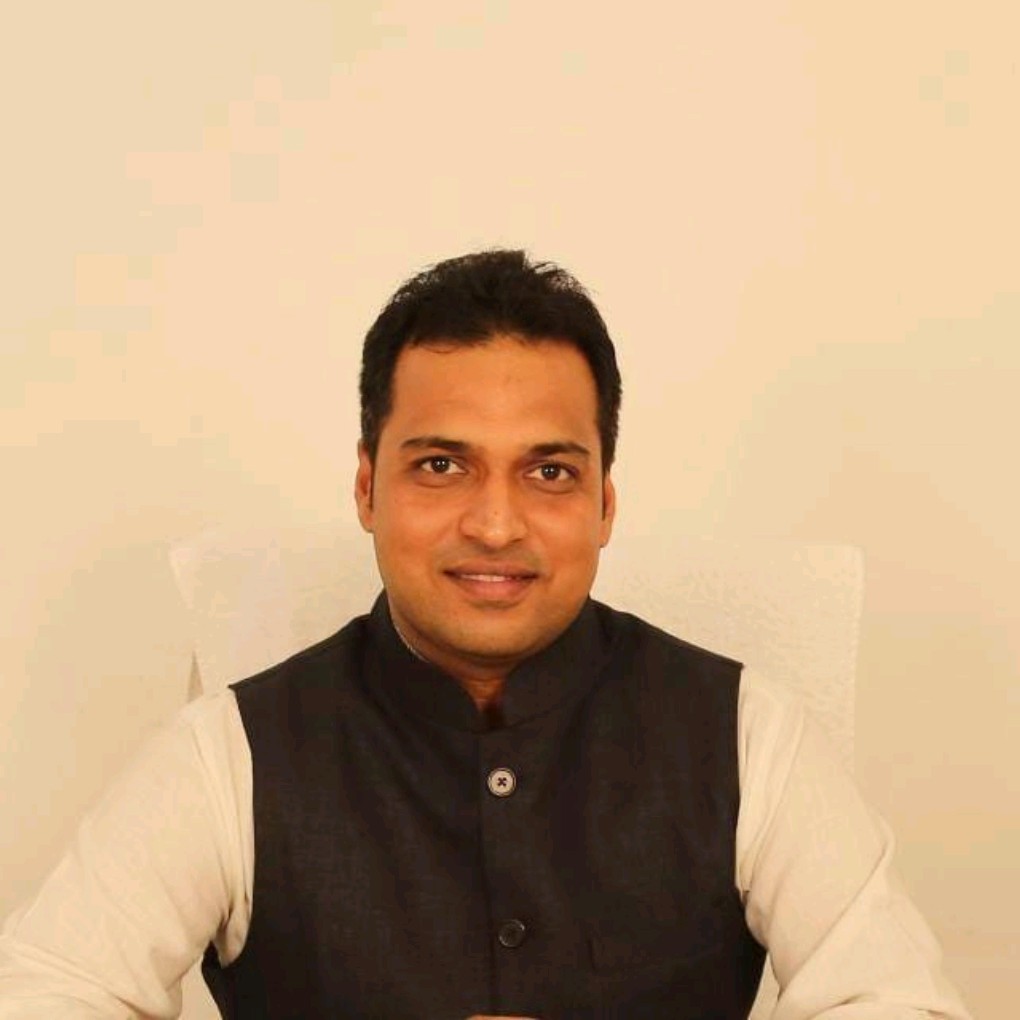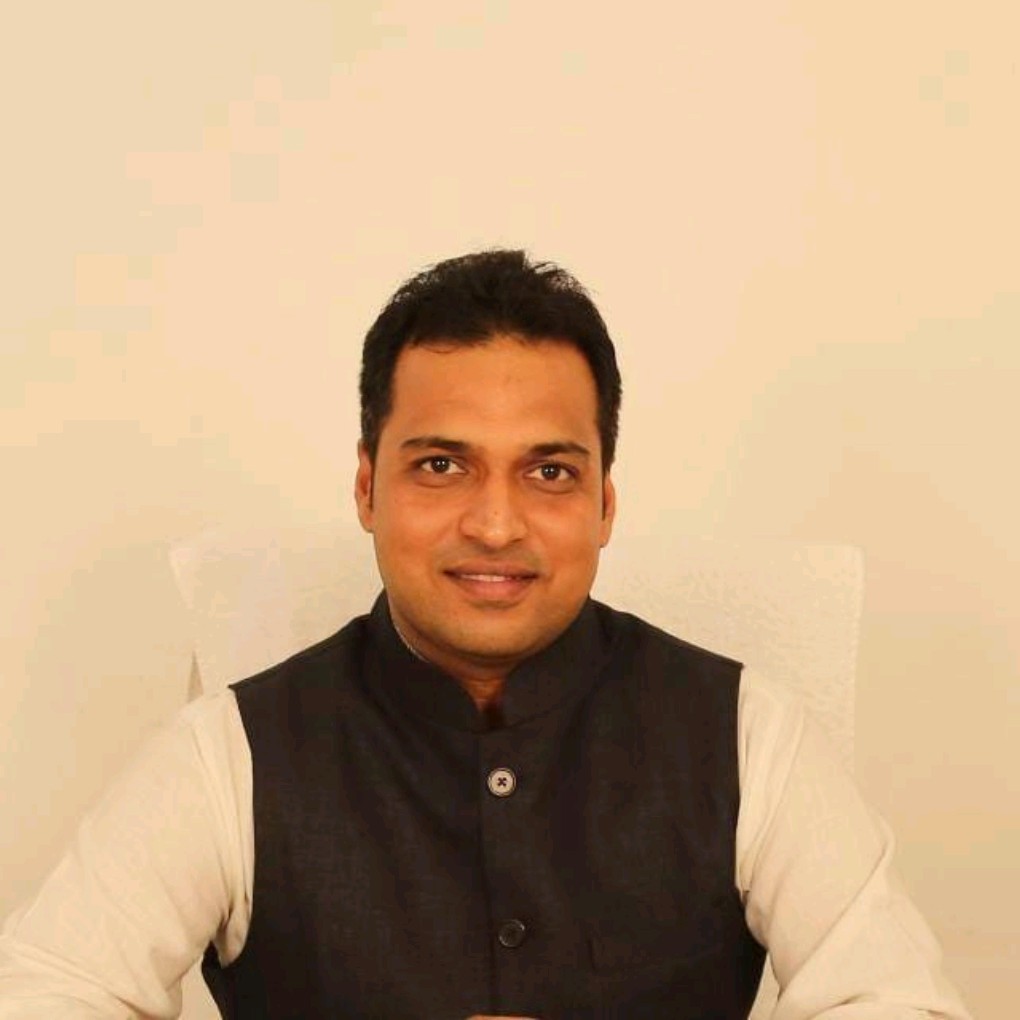 Dr. Amit Verma is a globally renowned Ayurvedic Healer, Health & Wellness Coach, TEDx Speaker and an Author. He is the CEO & Founder and chief consultant of Vrikshakalpa Ayurveda. With his vast clinical experience of more than 5 years, he has treated more than 50000  patients suffering from chronic ailments such as Arthritis, Diabetes, hypertension, Auto Immune Disorders, Thyroid, Allergic Disorders, Skin Problem,  HIV, Cancer,  Liver, PCOD, Infertility and Kidney Diseases etc. Dr.Amit Verma has mastery in "Cure & Reversal " of any kind of Arthritis and his dream to become India's No. 1 Arthritis expert. He wrote his first book "NO MORE ARTHRITIS PAIN" – Gift a new life to your joints.
Born and brought up in Hansi, Haryana, Dr.Amit Verma has a vast experience in the field of Ayurveda medicine and Panchakarma. He started his career as a medical practitioner in JIVA Ayurveda as Senior Consultant. Within a span of one year, he cured countless number of patients some of which suffering from very rare diseases. Through his efficient and effective methods of treatment and in-depth knowledge of ayurvedic science, he wants to spread the benefits of Ayurvedic system of medicine to the people and constantly work towards a healthier and happier society. Throughout his career as a medical student and practitioner he's seen and cured patients suffering from diseases as common as Arthritis, Rheumatoid Arthritis, Slip Disc, Psoriasis, Asthma, Cervical Spondylitis, Lumbar Spondylitis, PCOD, Infertility, Obesity, Thyroid and as rare as Kidney Failure or Cancer through the methods of Ayurvedic treatment which he firmly believes is an effective and highly efficient one.
In year 2016, Dr.Amit Vema got married to his better half Dr.Kusum Verma and after that started his dream concept to heal people, name of Vrikshakalpa Ayurveda, which he believes can bring a huge change in the field of medical treatment by enhancing the quality of life of the people. His vision is to create a team of highly dedicated doctor's who maintain strict quality control over Ayurvedic treatment practices and meet every patient's expectation. Ayurveda has the potential to become a way of life and Dr. Amit Verma is constantly working to make that dream a reality. He wants Ayurveda to reach every town, every mohalla and every door of the country even to those who can't reach his clinics.
Professional qualifications
B.A.M.S. (Bachelor of Ayurvedic Medicine & Surgery), Gaur Brahman Ayurvedic College, Brahamanwas, Rohtak, Haryana affiliated to Maharishi Dayanand University, Rohtak, Haryana.
M.D. Kaya Chikitsa (Ayurvedic Medicine), Shri Dharamsthala Manjunatheshwara College of Ayurveda & Hospital, Hassan, Karnataka affiliated to Rajiv Gandhi University of Health Sciences, Bangalore, Karnataka.
M.Sc in Clinical Nutrition & Dietitics (MSc. CND), Karnataka State Open University, Mysore, Karnataka.
Recent research work published
Amit Kumar, Devendra Kaushik, Diwakar P 

Joshi, Girish KJ

. Huntington's Disease

– A Case

Study.

J of 

Ayurveda and Hol Med (JAHM)

.2014;3(3):

53

–

57

.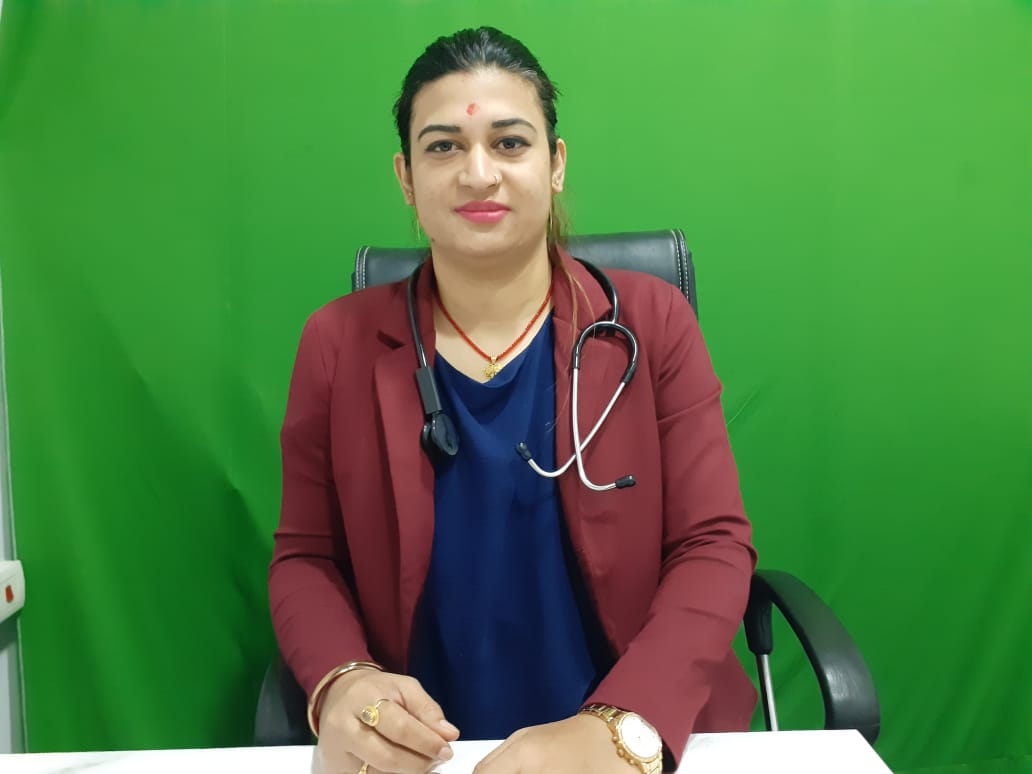 Dr Kusum Verma is a graduate in Ayurveda and did her master's in Hospital & Health Care. She is Co-Founder of Vrikshakalpa Ayurveda. She is a renowned Ayurvedic Consultant, Marma Chikitsa Expert & specialised in Naadi Pariksha. With her vast experience of more than 5 years in the field of Ayurveda & Panchakarma, she has treated more than 50000 patients suffering from chronic ailments such as Skin Allergies, Psoriasis, Eczema, PCOD, Infertility, Leucorrhoea, Allergic Asthma and Arthritis.
Born & brought up in Panchkula, Haryana, Dr Kusum Verma started her career as an Ayurveda consultant in Ayushakti Ayurveda. She had been under training, of Dr Smita Naram, where she has learnt the skills of Naadi Pariksha & Marma Chikitsa.
Within a span of 1 year, she cured a countless number of patients, through her effective and highly efficient methods of treatment i.e. Panchakarma, Marma chikitsa etc. Throughout her career as an Ayurveda practitioner, she's seen and cured patients suffering from diseases as common as Arthritis, Slip Disc, Psoriasis, Eczema, Leucoderma, Obesity, Thyroid and PCOD.
Professional Qualification:
B.A.M.S. (Bachelor of Ayurvedic Medicine & Surgery), Shri Dhanwantry Ayurvedic College, Chandigarh affiliated to Panjab University, Chandigarh.
MBA in Hospital & Health Care, Sikkim Manipal University





I am feeling really grateful towards the team especially Dr. Kusum Verma , a place where personal attention and empathy along with medicines and therapies are provided . For me it was a grateful experience as now I am healthy and doing well in my life.
My very first Panchkarma treatment at the Vrikshakalpa Ayurvedic Centre under the able and expert guidance of Dr Kusum was a healing and wonderful experience for me. All my therapies done by trained staff were not only relaxing and rejuvenating, they were individually packaged for me, after an in depth analysis by my doctor. I revisited the centre for Abhyanga massages. I have also consulted with Dr Amit regarding health issues of my family members. The sincerity and commitment of both doctors towards the well being of each person is commendable.
prabhjas singh
2022-09-20
I got relief in pain and stiffness from Panchkarma treatment and medicines .It helps me in Conceiving my baby.I m very happy with Ayurveda Panchkarma therapy treatment
deepika nagarkoti
2022-09-18
The doctors and therapists are humble and professional. We took full body massage service and are extremely satisfied with the same. Doctor Kusum was very comforting in addressing our needs and extended her expert advise in selecting the right kind of massage for us as well as the relaxing massage oils for personal, at home use. The masseuse was polite & extremely professional and did a great job. The entire session was very relaxing. They have maintained good hygiene standards as well. We are extremely satisfied and would definitely recommend to everyone.
Sandeep Sharma
2022-09-17
Very good Ayurvedic treatment center. My experience.The Ayurvedic massages were great. I really improved from the treatment and and meds. I hope to come back some day when pandemic subsides. Thanks
I have undergone treatment by Dr. VERMA n Dr. Kusum Verma n found it very very beneficial . I have cured my allergy problem with their medicine. Both Mr n Mrs Verma are very capable Doctors and are very amicable, soft-spoken n understanding. Their best part is their availability on phone. They always respond n help you even on phone whenever needed. I am really thankful to them for all their genuine efforts they made to cure my problem.
ambika chajlana
2022-09-17
I visit vrikshakalpa ayurveda clinic sach a great experience with Dr.kusum help me out for weight loss...